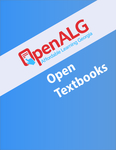 Files
Download Word (.docx) Version (26.1 MB)
Download Chapter 1: Nutrition Basics (2.3 MB)
Download Chapter 2: Macronutrient Structures (2.7 MB)
Download Chapter 3: Macronutrient Digestion (2.5 MB)
Download Chapter 4: Macronutrient Uptake, Absorption, & Transport (3.1 MB)
Download Chapter 5: Common Digestive Problems (1.0 MB)
Download Chapter 6: Macronutrient Metabolism (3.0 MB)
Download Chapter 7: Integration of Macronutrient Metabolism (1.8 MB)
Download Chapter 8: Micronutrients Overview & Dietary Reference Intakes (DRIs) (889 KB)
Download Chapter 9: Antioxidant Micronutrients (1.9 MB)
Download Chapter 10: Macronutrient Metabolism Micronutrients (1.4 MB)
Download Chapter 11: 1-Carbon Metabolism Micronutrients (1.1 MB)
Download Chapter 12: Blood, Bones, & Teeth Micronutrients (2.9 MB)
Download Chapter 13: Electrolyte Micronutrients (1.0 MB)
Download Chapter 14: Achieving a Healthy Diet (1.7 MB)
Download Chapter 15: Diet and Health- Chronic Disease Prevention (357 KB)
Download Chapter 16: Pregnancy and Lactation (181 KB)
Download Chapter 17: Nutrition Infancy through Adolescence (299 KB)
Download Chapter 18: Adulthood and the Later Years (121 KB)
Download Chapter 19: Nutrition and Fitness/Athletes (3.8 MB)
Download Chapter 20: Nutrition and Society (1.0 MB)
Description
This Open Textbook for Principles of Nutrition was created under a Round Nine ALG Textbook Transformation Grant.
Topics covered:
Chapter 1: Nutrition Basics
Chapter 2: Macronutrient Structures
Chapter 3: Macronutrient Digestion
Chapter 4: Macronutrient Uptake, Absorption, & Transport
Chapter 5: Common Digestive Problems
Chapter 6: Macronutrient Metabolism
Chapter 7: Integration of Macronutrient Metabolism
Chapter 8: Micronutrients Overview & Dietary Reference Intakes (DRIs)
Chapter 9: Antioxidant Micronutrients
Chapter 10: Macronutrient Metabolism Micronutrients
Chapter 11: Carbon Metabolism Micronutrients
Chapter 12: Blood, Bones & Teeth Micronutrients
Chapter 13: Electrolyte Micronutrients
Chapter 14: Achieving a Healthy Diet
Chapter 15: Diet and Health- Chronic Disease Prevention
Chapter 16: Pregnancy and Lactation
Chapter 17: Nutrition Infancy through Adolescence
Chapter 18: Adulthood and the Later Years
Chapter 19: Nutrition and Fitness/Athletes
Chapter 20: Nutrition and Society
The original chapters are also available on a Georgia Highlands College LibGuide.
Course Title
Principles of Nutrition
Course Number
BIOL 2190, PHED 2202
Creative Commons License


This work is licensed under a Creative Commons Attribution 4.0 License.
Publication Date
Summer 2018
Publisher
University System of Georgia
Disciplines
Dietetics and Clinical Nutrition | Public Health
Recommended Citation
Jellum, Lisa; Hitzeman, Jason; Knauss, Mark; Henderson, Sharryse; Harnden, Tom; Elsberry, Cynthia; and Ford, Greg, "Principles of Nutrition Textbook" (2018). Nursing and Health Sciences Open Textbooks. 5.
https://oer.galileo.usg.edu/health-textbooks/5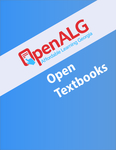 COinS