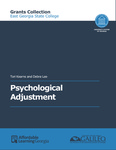 Title
Files
Download Accessible PDF (10.2 MB)
Download Accessible Word Version (3.7 MB)
Download Module 1 Concepts of Adjustment.docx (301 KB)
Download Module 2 Theories of Humanistic and Personality Psychology.docx (889 KB)
Download Module 3 The Self.docx (207 KB)
Download Module 4 Stress the Slayer of Sanity.docx (2.0 MB)
Download Module 5 Coping and Mental Illness.docx (782 KB)
Download Module 6 Positive Psychology's Approach to Wellness.docx (5.4 MB)
Download Module 7 Interpersonal Communication Friendships and Family.docx (869 KB)
Download Module 8 Romantic Relationships and Love.docx (2.7 MB)
Download Module 9 Sexuality.docx (526 KB)
Download Module 10 Understanding Gender.docx (1.3 MB)
Download Module 11 Work and Choosing a Career.docx (947 KB)
Download Module 12 Understanding Loneliness and Solitude.docx (1.1 MB)
Download Module 13 Coping with Death and Loss.docx (610 KB)
Download Module 14 Finding Meaning.docx (1.3 MB)
Description
This textbook for Psychological Development was created by Dr. Tori Kearns and Dr. Deborah Lee under a Round Nine Textbook Transformation Grant. Topics covered include:
Theories of Humanistic and Personality Psychology
Coping and Mental Illness
Interpersonal Communication
Sexuality
Understanding Gender
Work and Choosing a Career
Coping with Death and Loss
Finding Meaning
The textbook is a collection of 14 course modules, which are available in their original format through LibGuides at East Georgia State College: https://ega.libguides.com/ALGTextPSYC2101
Design modifications were made to the textbook version for accessibility purposes.
Accessible files with optical character recognition (OCR) and auto-tagging provided by the Center for Inclusive Design and Innovation.
Course Title
Psychological Adjustment
Creative Commons License


This work is licensed under a Creative Commons Attribution 4.0 International License.
Publication Date
Summer 2018
Publisher
University System of Georgia
Keywords
psychology, adjustment
Recommended Citation
Kearns, Tori and Lee, Deborah, "Psychological Adjustment" (2018). Psychology, Sociology, Anthropology, and Social Work Open Textbooks. 11.
https://oer.galileo.usg.edu/psychology-textbooks/11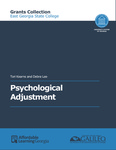 Included in
COinS