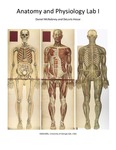 Files
Description
This lab manual was created for Anatomy and Physiology I at the University of Georgia under a Textbook Transformation Grant and revised through a Round Ten Mini-Grant for Ancillary Materials Creation and Revision. The revision includes a re-organization and expansion of the content in the original manual to meet a course revision at UGA,
http://oer.galileo.usg.edu/biology-collections/12/
The manual contains the following labs:
Introduction
Tissues
Integument
Introduction to the Skeleton
Axial Skeleton: Skull
Axial Skeleton: Vertebral
Appendicular Skeleton: Introduction and Pectoral Girdle
Appendicular Skeleton: Upper Limbs
Appendicular Skeleton: Pelvis
Appendicular Skeleton: Lower Limbs
Articulations/Joints
Body Movements
Muscles: Head, Neck, and Back
Muscles: Abdomen and Thorax
Muscles: Upper Limbs
Muscles: Lower Limbs
Spinal Cord
Brain
Cranial Nerves
Special Senses: Ear
Special Senses: Eye
Accessible files with optical character recognition (OCR) and auto-tagging provided by the Center for Inclusive Design and Innovation.
Course Title
Anatomy and Physiology I
Creative Commons License


This work is licensed under a Creative Commons Attribution 4.0 License.
Publication Date
Summer 2017
Publisher
University System of Georgia
Keywords
anatomy, anatomy labs
Disciplines
Anatomy | Physiology
Recommended Citation
Hesse, DeLoris; Cozart, Deanna; Szymik, Brett; and Nichols, Rob, "UGA Anatomy and Physiology 1 Lab Manual, 2nd Edition" (2017). Biological Sciences Open Textbooks. 13.
https://oer.galileo.usg.edu/biology-textbooks/13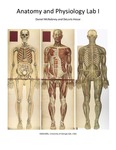 Included in
COinS